'Running' Dating Sites*
Along with Running Passions (the site you are on now), the sites listed below all focus on connecting singles who love to run with other into running as much as possible. The sites listed below range from those focused on single Runner Dating sites to others focused on Running Chat. Each site, regardless of the company running it, shares many of the same characteristics as many of the other sites. So, if you are looking for a great dating site focused on single runners, then there are MANY here to choose from, so look around to find the one that seems like the best fit for you.

Runners Dating
Where Single Runners Meet Online
If you love the feeling of a great run and you are interested in meeting other single runners, then Runners Dating could be the perfect site for you. Use the search system to find like-minded singles into running as much as you are. Join for free and explore the options within the site while browsing the members. Have fun!


AD

Dating For Runners
"Run Into A New Lovers Arms at Dating for Runners!"
Dating For Runners has been created especially for single runners. Enjoy a site where single people who are into running and other generally healthy lifestyle activities can come together.

Meet Local Runners
"Find Your Perfect Partner for Running and Love Today!"
While many dating sites can work well even when potential romantic interests are not nearby, some sites work best when people are (very) local. Since Meet Local Runners is designed to connect people living near one another who love to get out and run, it has been designed to help nearby single runners find one another. Join and find your (local) running partner today.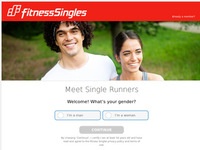 Running Fitness Singles
Find Fit Runners Online
For obvious reasons, fitness and running go hand-in-hand. If you are interested in fit singles who have a passion for running, then the Fitness-Singles runners could be the group you are looking for. Join for free and browse the members and the features within the site.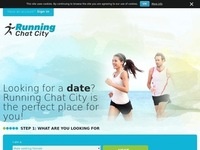 Running Chat City
Interested In Joining A Running Club Or Just Finding A Great Running Partner?
Running Chat City connects single runners online for fun chat. If you are interested in meeting others who love running as much as you do, join today and begin chatting up like-minded singles. Who knows, you may find someone fun for a 'running date' before you know it.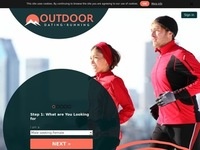 Running OutdoorDating Net
Open Up To Single Runners
Join the top-rated dating club for runners at Outdoor Dating Running. Find a plethora of athletic singles who'd love to join you on your next run. Start mingling!
AD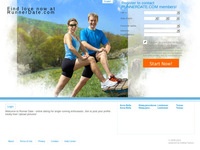 Runner Date
Find Local Runners For A Run Today
Runner Date is a site built specifically for running enthusiasts. If you are a single runner interested in meeting up with others for fun, excercise and possibly more, Runner Date could be the site for you.
*Sites listed on this page are a combination of ads, affiliate related Sites and general non-partnership related sites that match the theme of Running Passions.